Superior Pressure Washing Company in Chula Vista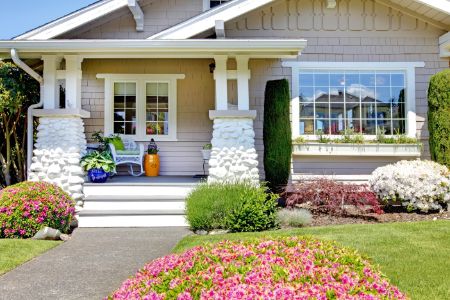 The experts at All-Star Power Wash of San Diego offer premier pressure washing throughout Chula Vista and the surrounding areas. Our experts know that keeping your properties clean can seem like a hassle. That's why we want to ensure you're getting the best cleaning options available. Pressure washing is fast, thorough, and safe so long as you're working with qualified employees. Our experts are all trained in pressure washing safety and use, so you know you're getting a great deal.
Whether you're looking for residential or commercial pressure washing in Chula Vista, we can help. Pressure washing is a great option for surfaces made of concrete, stone, brick, metal, and other strong surfaces. Whether you're thinking of sidewalk cleaning, fence washing, or another cleaning project, we're here to help.
The best way to ensure you're getting the best clean for your Chula Vista properties is to allow our experts to do an individual assessment. Our assessment takes into account the materials used to make up your outdoor surfaces, the age of the surface, and the natural debris your surface is exposed to before we decide on a cleaner and water pressure. This ensures we'll be able to clean your home or business in Chula Vista without worry.
However, if our assessment shows your surfaces aren't made up of stronger materials, we'll offer professional soft washing. Soft washing is a gentle cleaning option that protects surfaces like siding, shingles, or softwood throughout the cleaning process. We use biodegradable cleaners and gentle water-bleach mixtures on surfaces that can't stand up to the rigorous cleaning process of pressure washing.
To ensure you're getting the best cleaning options for your unique Chula Vista property, call the pressure washing experts at All-Star Power Wash of San Diego today at 858-837-6000 to set up an appointment.
Chula Vista Premier Commercial Pressure Washing
Commercial pressure washing helps to ensure that your business's outdoor surfaces are kept cleaned and maintained throughout the year. Ensuring your business maintenance projects are all complete can seem like a nightmare, especially if you aren't working with a local pressure washing expert.
Our experts offer both one-time cleaning options and regularly scheduled cleanings so you can get the clean you need for your property. We'll help ensure that your business is kept cleaned and maintained, so your customers know you care about their customer experience.
Commercial Soft Washing in Chula Vista
Soft washing is a great option for more fragile outdoor surfaces. If commercial pressure washing isn't an option for your cleaning project, we'll likely offer commercial soft washing. Our soft washing is just as thorough as a professional pressure washing. The biodegradable cleaners and gentle water-bleach mixture get deep into your outdoor surfaces to leave behind a thorough clean.

SCHEDULE YOUR ALL-STAR PRESSURE WASHING SERVICES IN SAN DIEGO TODAY!