Leading La Mesa Pressure Washing Services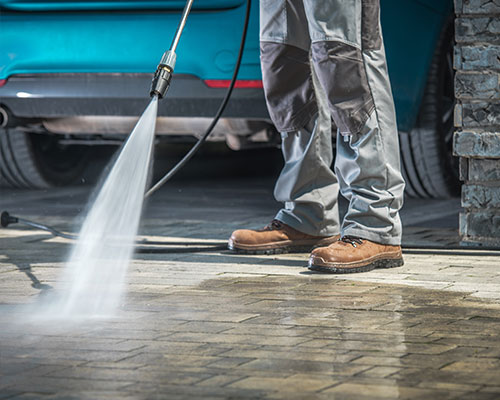 Are you a homeowner in La Mesa, California, in need of a reliable pressure washing service? Then you've come to the right place!
Over the past couple of months, All-Star Power Wash of San Diego has been the leading provider of pressure washing in La Mesa. What makes us stand out from our competitors isn't just our vast arsenal of commercial-grade pressure washing equipment or our extensive knowledge and experience in the realm of pressure washing, but also our dedication to ensuring your utmost satisfaction. We'll work nonstop to deliver unbelievable results that we're sure will make you happy. Don't believe us? Give us a call and see for yourself!
Building Washing
Commercial Pressure Washing
Driveway Washing
Dumpster Pad Cleaning
Graffiti Removal
Gutter Cleaning
House Washing
Roof Cleaning
Sidewalk Cleaning
Solar Panel Cleaning
Below, we go into further detail about some of the more popular services we have to offer in La Mesa.
The Finest In La Mesa House Washing
Your La Mesa home deserves to look its best. However, how can it look great if you're not regularly washing it? We're not talking about spraying down the exterior with a hose and calling it a day. If you want to give your house a proper washing, then you'll want to call in the professionals to help. That's where we come in.
We offer a comprehensive La Mesa house washing package that is second to none. We'll clean your home's exterior from top to bottom, getting deep into every nook and cranny, and eliminating grime from all the cracks and crevices. We clean your doors, windows, siding, trim, gutters, and much more. No spot will be left untouched or uncleaned.
La Mesa Driveway Cleaning You Need
Is your driveway looking a little worse for wear? Is it being taken over by all kinds of nasty oil stains and tire marks? It's a good idea for you to take advantage of our driveway cleaning service sooner rather than later. Otherwise, your driveway can crack and break, and you don't want to spend all that money repairing or resealing your driveway.
Our driveway cleaning service is a great way to get rid of all the grime that's settled deep into the core of your asphalt or concrete. We make sure we leave behind a clean driveway surface that looks as good as new so that you can park your car with confidence and peace of mind.
Ready to learn more about what we can do for you? Don't wait. Reach out to us today and speak with one of our specialists.

SCHEDULE YOUR ALL-STAR PRESSURE WASHING SERVICES IN SAN DIEGO TODAY!