Premier Pressure Washing Specialists Serving Lemon Grove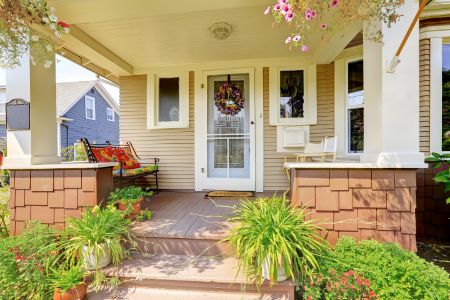 The professionals at All-Star Power Wash of San Diego offer premier pressure washing services throughout Lemon Grove. We work hard to ensure you're getting the best cleaning options for your unique home or business. Our experts are trained to choose the best pressure washing process for your property.
Each project we work on in Lemon Grove is given an individual assessment. The assessment helps choose the best cleaners and water pressure for your cleaning project. Pressure washing is a great cleaning option, but it isn't always the best choice for your surfaces. Our pressure washing process is great for stone, brick, concrete, and other stronger surfaces.
Pressure washing is great for driveway washing, sidewalk cleaning, gutter brightening, and more. Both residential and commercial properties require routine cleaning to keep your surfaces protected. By investing in professional pressure washing, you can feel confident you're getting the best clean available.
However, not every cleaning project benefits from the high-powered water spray we use. If you're looking for a residential or commercial cleaning option for your Lemon Grove properties that takes into account fragile materials, it's time to think about professional soft washing.
Soft washing is a great cleaning option because it combines biodegradable cleaners with a gentle water-bleach mixture. This cleaning option gets deep into the structure of your outdoor surfaces without damaging them. The low-pressure used in soft washing ensures your home or business is in the best hands possible. To learn more about how a professional pressure washing or soft washing can benefit your Lemon Grove properties, call All-Star Power Wash of San Diego today at 858-837-6000.
Lemon Grove Concrete Cleaning
Concrete is often used in construction because the structure holds up well with heavy use. You'll see sidewalks made of concrete, driveways, and even parking lots. And while concrete is strong, it isn't immune to damage. Being exposed to the elements throughout the year can cause concrete surfaces to break down. If you have large slabs of concrete, fixing a break or crack in concrete may require that the entire slab is re-poured.
Pressure washing helps to ensure this doesn't happen. The pressure washing process helps to minimize damages and clean away contaminants before your concrete is in danger. To learn more, set up an appointment with us today.
Asphalt Driveway Cleaning for Lemon Grove
Another commonly used material for your home or business is asphalt. Asphalt can be used for walkways, sidewalks, driveways, and more. No matter how strong your surfaces are, there's always the chance of damage. If asphalt isn't regularly cleaned, you'll start to notice discoloration and breaking on your asphalt surface.
The experts at All-Star Power Wash of San Diego want to help ensure your asphalt is kept cleaned and maintained. To learn more about how we can help with your asphalt cleaning needs in Lemon Grove, call us today and set up an appointment.

SCHEDULE YOUR ALL-STAR PRESSURE WASHING SERVICES IN SAN DIEGO TODAY!