Mount Laguana's Superb Pressure Washing Services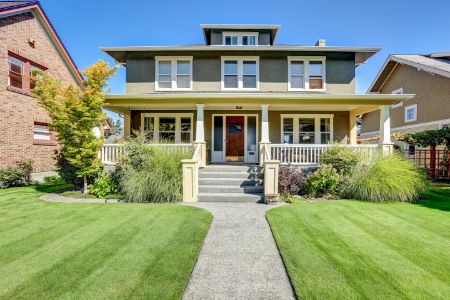 The pressure washing professionals at All-Star Power Wash of San Diego offer premier services throughout the Mount Laguana area. We work to ensure you're getting the best cleaning options without having to worry about damages. Each expert we work with is thoroughly trained to ensure you're getting the best options possible.
Pressure washing is a great way to ensure your outdoor surfaces are kept cleaned and maintained. The high-powered water spray we use gets into all the nooks and crannies on your outdoor surfaces to blast away dirt and grime. Even contaminants invisible to the human eye are broken down and cleared, so your surfaces are kept in great shape.
Our experts can help with projects related to:
Pressure Washing
Soft Washing
Our pressure washing in Mount Laguana is uniquely suited to both residential and commercial properties. Commercial pressure washing helps to keep your outdoor surfaces clean without spending weeks on a cleaning project. We can help keep all the outdoor surfaces of your commercial property clean throughout the year.
No matter how long it's been since you last worked with a pressure washing expert, we can help. To set up an appointment with the pressure washing experts of Mount Laguana today, call All-Star Power Wash of San Diego today at 858-837-6000.
Residential Soft Washing
Residential soft washing is perfect for your house washing and roof cleaning projects. Our experts individually assess each project we're working on to ensure you're getting the best clean for your home. Depending on the materials that make up your surfaces, we also use soft washing for fence washing, gutter cleaning, and more.
Soft washing is a great low-pressure cleaning option. If you want the same great clean as pressure washing for your more fragile outdoor surfaces, you've come to the right place. Our experts work hard to ensure you're getting great soft washing in Mount Laguana.
Commercial Soft Washing
Soft washing is a great way to ensure your property is protected throughout the cleaning process. Our soft washing service combines biodegradable cleaners with a gentle water-bleach mixture. Because our cleaners are applied as a liquid, you can feel confident our cleaning process gets deep into the surface you're trying to clean. This means pores, cracking, or other nooks and crannies are cleaned just as thoroughly as other surfaces.
Commercial soft washing is great for keeping your surfaces cleaned and safe. If our experts think one of your cleaning projects might benefit from commercial soft washing, we'll let you know so you can feel confident you're getting the best clean in Mount Laguana.

SCHEDULE YOUR ALL-STAR PRESSURE WASHING SERVICES IN SAN DIEGO TODAY!