Outstanding Pressure Washing Services In Spring Valley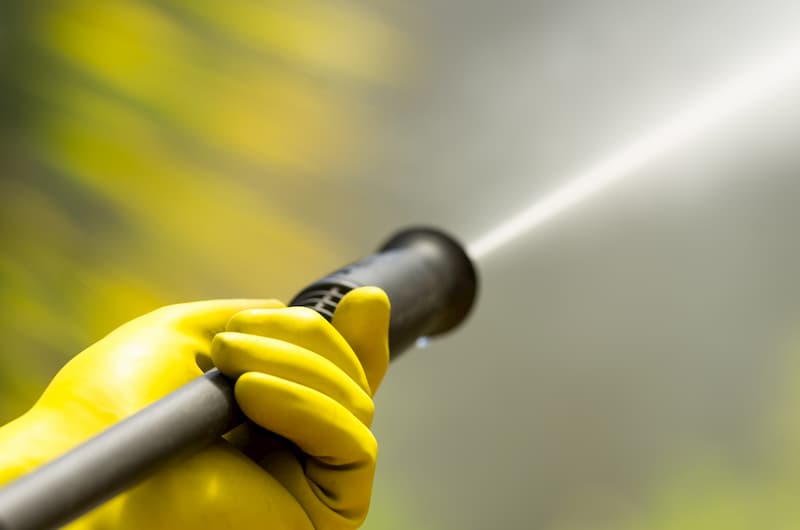 Take care of your home or business by scheduling a pressure washing service to clean its exterior.
All-Star Power Wash of San Diego is located in your area! Keep your Spring Valley property looking cool by scheduling a pressure washing service through us. We can perform a myriad of different home maintenance services for your property in Spring Valley, including graffiti removal, dumpster pad cleaning, and more!
Pressure Washing The Crevices in Spring Valley
Sometimes, cleaning things by hand is great; although, it takes a lot of time and it fails to reach some really important places. You could scrub your deck all day but you will never properly get into the cracks between the floorboards which is where all of the gunk and fungi thrive.
Let's face it, there are some things that machines can do but humans can't. We can't move as fast as a car and we definitely can not clean as well as a pressure washer.
In one easy and affordable pressure washing session, we can clear the debris from your deck crevices, your sidewalk, the side of your house, and more! Don't waste your time or energy trying to perform your own outdoor cleaning when All-Star Power Wash of San Diego can do it faster and more efficiently.
If you reside in Spring Valley, CA, our pressure washing team can provide for all of your outdoor home maintenance needs!
Dousing Your Spring Valley Driveway While Driveway Cleaning
To properly preserve your property, you have to rinse the dirt and crud off of it, but Spring Valley rarely gets a dose of heavy rain... and even rain can bring more filth along with it like moist algae growth. However, pressure washing is like giving your property a heavily-controlled shower that doesn't bring the same troubles as rainfall.
Our pressure washers are breathtakingly strong. At 1300+ PSI, our units are able to blow years' worth of stains off of your driveway, as if it were as easy as blowing out a candle on a birthday cake. Yet, that is only when the proper professional is wielding the tool.
Keeping Spring Valley Safe From Amateur Pressure Washers
Considering the fact that pressure washers are so strong, you should only let thoroughly experienced cleaners clean them. If an amateur pressure washer attempts to clean your Spring Valley home, it could easily destroy your property or leave behind ugly marks and mishaps. This is why it is so detrimental that you turn to our reliable company to help you with your pressure washing needs.
Avoid the worry and stress that comes along with having someone inexperienced clean the outdoor portion of your home. Instead, choose the best pressure washers in Spring Valley! Call All-Star Power Wash of San Diego at 858-837-6000 to schedule an appointment ASAP!

SCHEDULE YOUR ALL-STAR PRESSURE WASHING SERVICES IN SAN DIEGO TODAY!