Why Professional Graffiti Removal Helps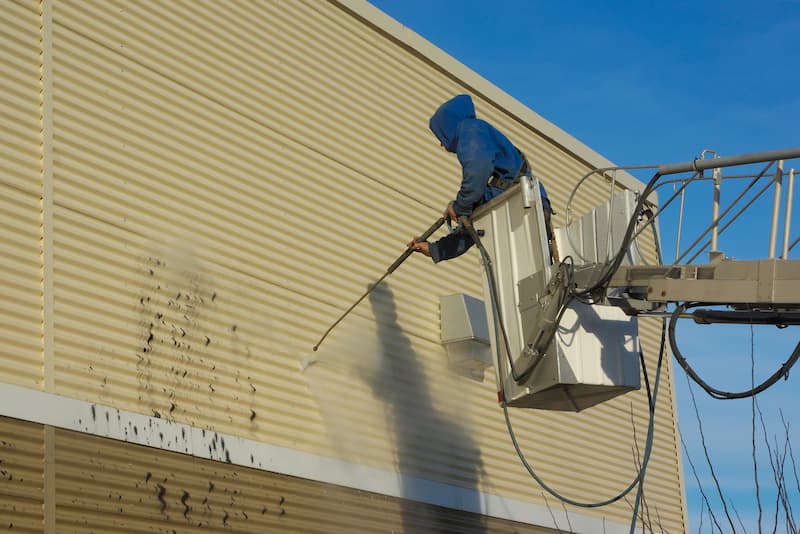 When your property has been vandalized, make sure to call a professional from All-Star Power Wash of San Diego. Our pressure washing services are quick, reliable, and thorough. We have a talented team that pays heavy attention to detail for every job that we take on, no matter how big or small. When it comes to vandalism, we want to quickly remove what has already been done while simultaneously preventing future occurrences. Our professional graffiti removal will blast away paint and other graffiti in no time for a like-new appearance. By quickly reacting and treating, you can actually deter it from repeating.
Our Clean
I know what you might be thinking, "Why hire a professional?". Well, on top of being time efficient, a professional also has years of experience. Our experience allows us to know the best techniques and applications for treating your property. On top of our know-how, we also have the tools. Our pressure washing equipment is top-of-the-line and eco-friendly, with a full water reclamation system. All-Star Power Wash of San Diego knows how to remove vandalism and have your property looking its best in no time.
Exceeding Your Expectations
It is our guarantee to not only meet your expectations but exceed them, and our professional graffiti removal is sure to do so. When it comes to professional results that impress, All-Star Power Wash of San Diego has you covered. Our graffiti removal is able to:
remove vandalism quickly and thoroughly
deter future vandalism
save you time and money
As soon as you notice graffiti on the exterior of your home or business, make sure to give the pros here at All-Star Power Wash of San Diego a call. We'll make sure to wash away spray paint and more with ease. Give us a call at 858-837-6000 or fill out our online request form to learn more.

SCHEDULE YOUR ALL-STAR PRESSURE WASHING SERVICES IN SAN DIEGO TODAY!