San Diego Gutter Cleaning Makes Sure Your Gutters Are Healthy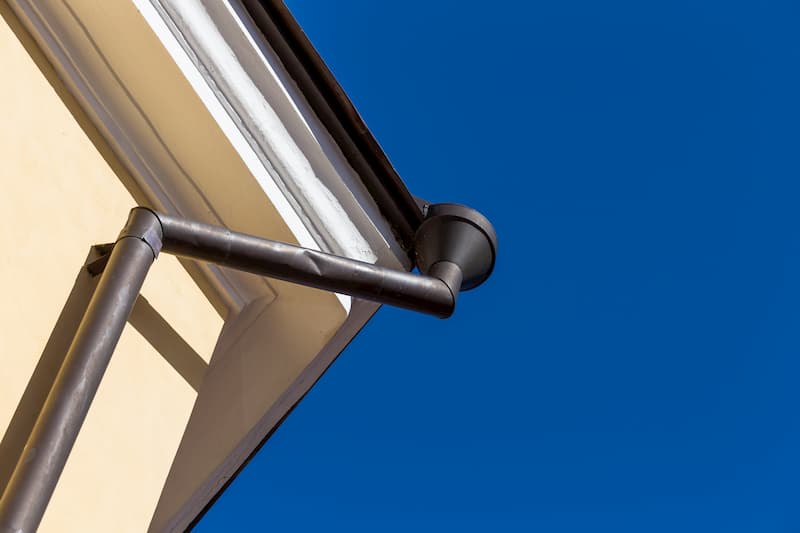 Trust your local pressure washing pros here at All-Star Power Wash of San Diego to provide you with outstanding exterior cleaning. Our gutter cleaning is one of the many services we provide to the San Diego area that gifts homeowners with safer and cleaner exteriors.
If you've wanted to improve the appearance of your exterior while also improving the functionality of your gutters, then gutter cleaning is the right service for you. Gutter cleaning removes sticks, leaves, and other debris that clogs your gutters and prevents them from doing their job.
Keep your gutters looking and functioning at their best all year long by hiring us for your gutter cleaning and other pressure washing needs. With our years of experience, high-quality pressure washing equipment, and eco-friendly cleaning supplies, we can have your San Diego property looking like new in no time! Give us a call at 858-837-6000 or complete our online request form to get scheduled today.
How Gutter Washing Protects Your Property's Foundation
Although clogged gutters might not seem like a big deal, they can actually be very harmful if left alone. Gutters can become clogged by a variety of debris, such as sticks, leaves, dirt, grime, and other items. Clogged gutters are unable to fulfill their job, which is to channel water off of your roof and away from your home.
Water that is unable to be transported away from your home in a safe way can be detrimental. Water can collect on your roof and create water damage over time. On top of water damaging your roof, it can also damage your landscaping and even your foundation if not properly channeled away from your home. Keep your gutters working better and looking cleaner with our professional gutter cleaning.
Let Our Professionals Handle Your Downspout Washing Problems
Connected to your gutters is your downspout, which can also cause serious damage when clogged. Just like gutters, downspouts can become clogged by sticks, leaves, dirt, and other debris. Here at All-Star Power Wash of San Diego, we don't stop at just cleaning your gutters; we make sure to thoroughly flush your downspouts as well.
If you have dirty, clogged gutters, then give us a call. Our high-quality pressure washing services are quick, affordable, and thorough. Keep your San Diego property looking its best all year long with our exceptional gutter cleaning, roof cleaning, house washing, and more.

SCHEDULE YOUR ALL-STAR PRESSURE WASHING SERVICES IN SAN DIEGO TODAY!